Reiki


Reiki (pronounced Ray Key) is a combination of two Japanese words rei and ki meaning universal life energy. Reiki is an ancient laying-on of hands healing technique that uses the life force energy to heal, balancing the subtle energies within our bodies. Reiki addresses physical, emotional, mental and spiritual imbalances. It helps to relieve pain, clear blocks, toxins, and suppressed feelings as well as strengthen the immune system. This healing art is an effective delivery system. The Reiki practitioner serves as a vessel that supplies healing energies where they are most needed. Reiki's ki-energies flow out of the practitioner's body through the palms of the hands while they are touching the recipient's body. Reiki energy will ALWAYS go to where it is needed first and foremost. What you can expect after a treatment is relaxation. Along with relaxation you may also feel a much clearer sense of intuition on your focused area(s) of concern.
Distance Healing
​
---
Integrated Energy Therapy
​
IET® is a simple and effective way to get the "issues out of your tissues!" IET®
uses the violet angelic energy ray, as brought to us through the nine Healing Angels of the Energy Field, to work directly with your 12 Strand Spiritual DNA. It works to the core of your body's cellular memory by energizing and then integrating each area of the body sequentially. IET® supports you in safely and gently releasing limiting energy patterns of your past, empowering and balancing your life in the present, and clearing of energy imprint stemming from physical, emotional, and past life traumas.
Distance Healing Available
---
Vibrational Sound Therapy
​
Singing bowls are used worldwide for meditation, music, relaxation, and personal well-bein
g.
The vibration of sound has a tremendous effect on the energy field surrounding the body. It flows right through and heals on a cellular level. Sound and other healing modalities may be used in combination or separately during a session. A client may experience a multitude of variances during a Vibrational Healing such as a reduction in stress, release of blocked emotions, and complete relaxation allowing for deeper meditation. On a physical level a client may also sense relief from pain, and notice accelerated healing of wounds and fractures just to name a few.
---
Trance Healing
Trance healing involves three components: Spirit, a spirit messenger and a client. It is a passive process, as opposed to the active process of contact healing, allowing Spirit and the power of Divine love direct access to the spirit messenger through whom specific healing energies are then directed to where ever needed in the client. Instead of actively moving around the body as such in other healing modalities, here the practitioner remains stationary throughout most of the session. It is a very natural process which can affect the human form on many levels; physically, mentally, emotionally, and spiritually.
​
---
Acupressure
​
Acupressure is an ancient healing art using the fingers to gradually press key healing points, which stimulate the body's natural self-curative abilities. Acupressure was developed in Asia over 5,000 years ago. Using the power and sensitivity of the hand, Acupressure Therapy is effective in the relief of stress-related ailments, and is ideal for self-treatment and preventive health care for boosting the immune system. Acupressure releases tension, increases circulation, reduces pain, and develops spirituality and vibrant health. Acupressure and other healing modalities may be used in combination or separately during a session.
---
Crystal Healing
Crystals have been used throughout history for healing. Crystals work with the human energy field and can move, absorb, focus, direct and diffuse energy within the body. Working with crystalline energy helps the body to find it's natural rhythm. Crystal healing is basically the 'laying on' of stones of different vibrational rates onto the body in order to effect healing and change. It may also involve laying out different energy grids or specific patterns of crystals around the body. By using grids, the combination of the stones can enhance their individual properties, and direct energy. Crystal Healing Sessions can help to us to break free from that which we no longer need and help to heal, clear, and recover our physical, emotional, mental, and spiritual selves.
---
Aromatherapy
​Aromatherapy is the practice of using the natural oils extracted from flowers, bark, stems, leaves, roots or other parts of a plant to enhance psychological and physical well-being. The inhaled aroma from these essential oils is widely believed to stimulate brain function. Essential oils can also be absorbed through the skin, where they travel through the bloodstream and can promote whole-body healing.
A form of alternative medicine, aromatherapy is gaining momentum. It is used for a variety of applications, including pain relief, mood enhancement and increased cognitive function. There are a wide number of essential oils available, each with its own healing properties.
---
Medical Intuitive Healing
As a Medical Intuitive, Sonia uses medical intuition, which seeks to name the "Root Cause or Original Trigger" of a complaint, illness or disease, or to proactively discover the imbalance before it becomes disease or illness. A Medical Intuitive Healing provides a detailed anatomical and psychological profile of the Root Cause(s) or Core Imbalances. Sonia traces an imbalance back to its source location (specific muscles, bones, organs, glands, chakras, aura) and time frame, when the client's body was unable to restore homeostasis through normal mechanisms. A Medical Intuitive Healing includes information about toxins, illness residues, physical injuries, imbalances caused by electro-magnetic fields (EMF), emotional holding patterns, and much more. A Medical Intuitive Healing will also include an action plan to empower the client's resolution or healing of the Root Cause of their condition, concern, complaint, or illness.

A Medical Intuitive Healing is not a Medical Diagnosis. A Medical Intuitive Healing can be performed on people of any age and medical history, and NOT just for people with serious health problems.

Medical Intuitive Healings do not provide, or replace, medical diagnosis, which are based on a totally different evaluation and treatment model. An allopathic medical diagnosis is symptom-based: it seeks to provide a medical name for a cluster of symptoms or complaints provided by the patient, and is based on organs and organ systems as isolated specialties: cardiology, neurology, dermatology. The medical diagnosis often reflects the organ affected: appendicitis, heart disease, colitis, gall bladder disease, and so on.
Powered by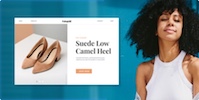 Create your own unique website with customizable templates.