Welcome Friends!
My name is Sonia Manganello, and I am the owner of Divine Light and Guidance, LLC an integrative health practice conveniently located in central Connecticut. Prospective clients may be interested in knowing that I have worked previously in the education field, and that I am still a licensed elementary education teacher. As a life long student I have started the process in pursuing my Masters of Science in Nutrition and Intergrative Health which will allow me to sit for the Certification Boards in Clinical Nutrition and become licensed in the State of Connecticut. Integration of all knowledge from the education field, holistic certifications, clinical experiences, and private practice

culminates into

how I tailor individualized wellness programs to meet clients' needs.

I have had the opportunity first hand to see how natural remedies, diet, exercise, and alternative therapies including those that are spirititual in nature have aided many people with disease overcome or reduce illness, and lead a better quality of life. Being a fourth generation psychic-medium-healer utilizing multiple healing modalities, divine guidance, and holistic health integrations, I am dedicated in promoting the whole person approach to wellness in all areas of the healing, growth, and empowerment process of my clients which are physically, emotionally, mentally, and spiritually.

---
Powered by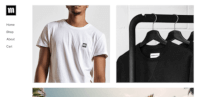 Create your own unique website with customizable templates.